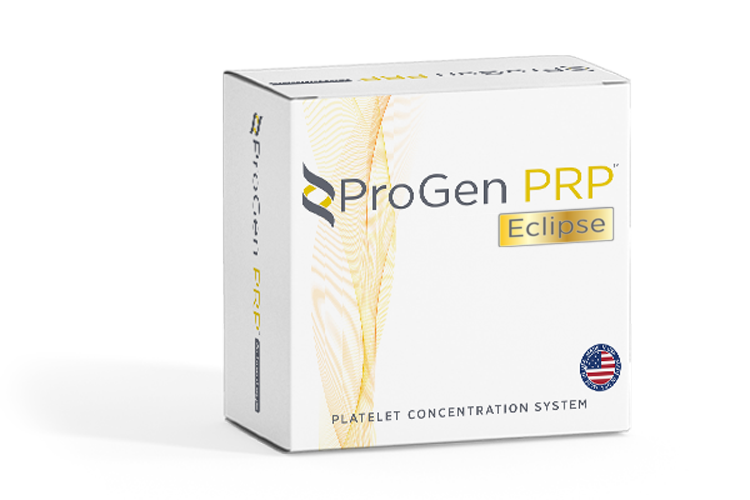 ProGen PRP Eclipse Features
Simple and convenient
15mL and 30mL processing tubes
Removes 99% of Red Blood Cells
Reproducible results
7-15mL Platelet Rich Plasma Volume
With the ProGen PRP Eclipse Platelet Rich Plasma System, Crown Aesthetics now offers the most comprehensive Platelet-Rich Plasma solutions on the market. ProGen PRP Eclipse is an easy-to-use, one spin system that features 15 mL and 30 mL tubes, yielding 7-15mL of Platelet Rich Plasma. This simple-to-use system can produce consistent results to fit all of your practices needs.
*Equivalence Testing of Bellus Medical ProGen™ PRP Platelet Concentrate Preparation System and Predicate Device, Harvest SmartPReP® 2 APC60 performed by BSR Labs Cambridge, MA.
References[1] ProGen™ intended use: The ProGen PC Kit is indicated for the rapid preparation of autologous Platelet Rich Plasma (PRP) from a small sample of blood at the patient's point of care. The PRP is mixed with autograft/or allograft bone prior to the application to a bony defect for improving handling characteristics of the graft.